* Out Now *
An edgy psychological thriller, The Dark Angel Trilogy is not for the faint of heart. It contains mild violence and references to sexual abuse and torture. Not recommended for those under the age of 18.
The Bandages on the Soul series are a compilation of short stories with a supernatural theme that focus on healing.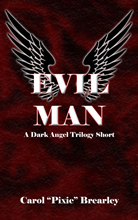 A short prequel to The Dark Angel Trilogy. Crawl into the mind of a psychopath as he lives the days leading up to the beginning of the trilogy, and find out how the EVIL MAN was born.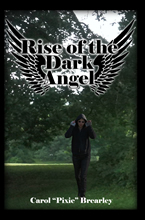 Book 1 in The Dark Angel Trilogy. Aingeal was just like any other young woman in NYC. She knew the dangers and was safe most of the time, but occasionally she forgot how dangerous it was. One night on her way to work her world was turned upside down by an evil man, and she would never forget again.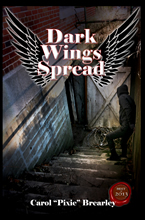 Book 2 in The Dark Angel Trilogy brings us back into the dark world of Aingeal. We watch her spiral through highs and lows, all the while battling the evils that slip through the judicial cracks. Or at least that is what she tells herself. Follow Aingeal's exploits as they lead her to an ending that will shock you and leaving you needing more.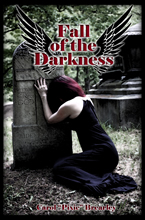 Book 3 is the final installment in The Dark Angel Trilogy. When we last saw Aingeal she was sitting over the body of her lover, Hudson, who had been shot. Just as she is about to confess her love, she is knocked out. Waking, she finds herself in a very dangerous situation, with no clue as to the condition of her companion other than a blood stained floor. Aingeal comes head to head with her worst nightmares in a battle that could be her last. The question is, who will survive in the end?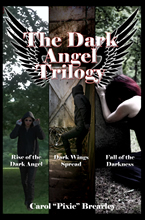 A collection of all three books of The Dark Angel Trilogy in one volume; includes RISE OF THE DARK ANGEL, DARK WINGS SPREAD, and FALL OF THE DARKNESS. Watch Aingeal transform from a sweet and innocent girl, to a frightened victim, and finally to a cold and calculating instrument of revenge. Follow her through her journey, and be prepared for a few twists that will leave you in tears.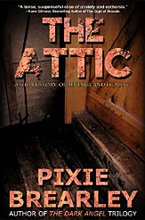 "The Attic" is a story about a woman who faces the nightmares of her past to exact revenge on the one man that destroyed her childhood and turned her adulthood into a lonely and desolate place. It is the first in a series of short stories.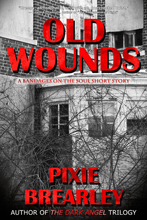 "Old Wounds" is about a young woman with a very rare talent, the ability to communicate with the dead. When she meets a young man at college she worries about his motives...and with good reason.
* COMING SOON *
Midnight Town
When a drifter stumbles across a small town with a terribly dark secret, he gets drawn in. When he finds out the secret involves a young Gypsy girl he stays against her wishes. Can he save her or will she be lost forever?
Nightmares & Lies: A Short Story (Bandages on the Soul 3)
When Kelly turned 21, she went on a drinking spree with a couple of her friends. After an accident that left her dead for nearly two minutes, she acquired a gift although she sees it more as a curse. Victims of violent crimes visit her in her dreams begging for her help. Having moved to the country to try to avoid these dreams, she finds herself plagued by the worst nightmares yet. A serial killer that goes for young women around her age, and she has no idea who it can be.
Witch Way Now? (Dorothy Thompson Book 1)
What happens when a 317 year old hex comes to fruition? What about when a young woman inherits a home in Salem on her 21st birthday, the same day the hex is released?
Losing Innocence: A Short Story (Bandages on the Soul 4)
Sometimes those we lose to death are not always gone.
Drawing Insanity: A Short Story (Bandages on the Soul 5)
After a terrible accident destroys her emotionally, Claire relies on guidance from those she lost to be able to continue on with her life.